The Fisherman's Prayer

I pray that I may live to fish until my dying day;

And when my last cast is cast, I then most humbly pray

When in the Lord's great landing net and peacefully I asleep,

That in His mercy I be judged... BIG ENOUGH TO KEEP!

GONE FISHING....

You will always be remembered.

Fondly,

Paul and all the members of Northeast Bassmasters.
In Memory of

Our Good Friend



Clarence Hollenbeck
Rest in Piece

Clarence "Sonny" Charles Hollenbeck, 82, of Chester, NJ passed away on February 24, 2017 at his home. Sonny was born on November 5, 1934 in Rockaway, NJ and has lived his entire life in Chester. He retired in 1992 as a Supervisor from the Morris County Road Department after 30 years. He loved fishing, making lures, hunting, bowling, metal detecting, and enjoying the outdoors. Sonny served in the U.S. Air Force from 1953-1961.

He is survived by his beloved wife of 60 years Hope (Campbell) Hollenbeck; four devoted children, Christy Fairchild (Allan), Jerilynn Harris (Daniel), Chuck Hollenbeck (Helen), and Garry Hollenbeck (Dawn Marie); twelve loving grandchildren; eight cherished great-grandchildren; step-sister, Geraldine; and by many other loving family members and friends. He was predeceased by his sister Julia Robinson.
Clarence and his long time partner Al
October 22, 2011
CLARENCE "SONNY" HOLLENBECK
MEMORIAL TOURNAMENT RESULTS
1st. Chris Ulrich & Dad 12 .05 Lbs.
2nd. Chuck Martin & 11.59 Lbs.
3rd. Gary Hollenbeck & Howard Gibson 10.41 Lbs.
4th. Dom & Rich Bizzari 10.25 Lbs.
5th. Joe & Joe Jr. Follet 9.86 Lbs.
6th. Dan Corbett 7.33 Lbs.
7th. Dave Ward & Vinnie Farrell 5.55 Lbs.
8th. Matt Ward & Mike Bluitt 5.05 Lbs.
9th. Mike DiGiovanni & Ken Whitehead Sr. 3.75 Lbs.
Remainder of field did not weigh in
Lunker Dom & Rich Bizzari 3 .45 Lbs.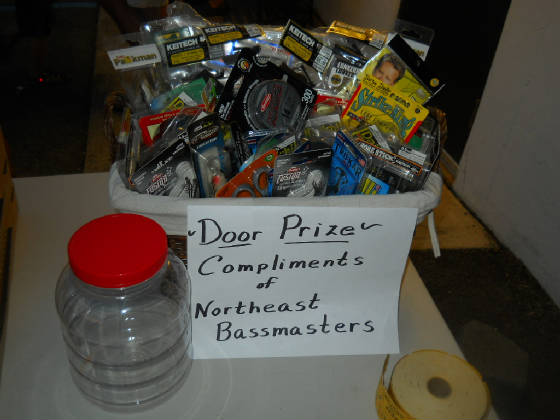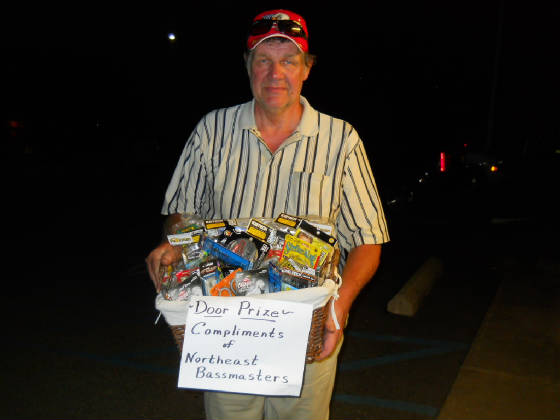 Presentation of the Memorial Plaque
to
*******************************************************************
Enter subhead content here